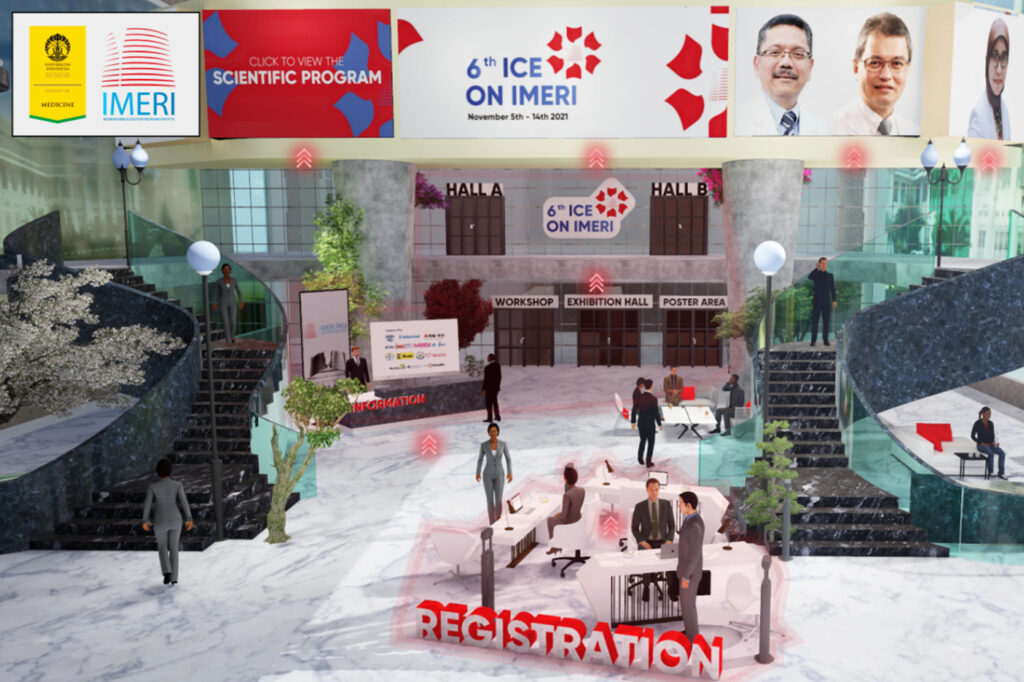 The Indonesian Medical Education and Research Institute, Faculty of Medicine Universitas Indonesia (IMERI-FMUI) held its annual conference, the 6th International Conference and Exhibition on Indonesian Medical Education and Research Institute (ICE on IMERI) from November 5th to 14th 2021 with the grand theme of "Biomedical Research and Primary Care Transformation: The Potential Issue in Post Pandemic Era". dr. Mila Maidarti, SpOG(K)-FER, PhD from Human Reproduction, Fertility & Family Planning cluster and dr. Isabella Kurnia Liem, M.Biomed, PA, PhD from Indonesian Museum of Health and Medicine cluster (iMuseum) were the Chairperson and the Vice Chairperson for the conference respectively. The conference was held online and could be accessed through its official website (iceonimeri2021.id) during the event.
The 6th ICE on IMERI like its predecessor had brought together a multi-disciplinary group of experts involved in the field including clinicians, academicians, researchers, policymakers and other related professions from Indonesia, Japan, Australia, the United Kingdom, Thailand, Italy, the United States and Singapore to present and exchange their ideas regarding biomedical research and primary care transformation.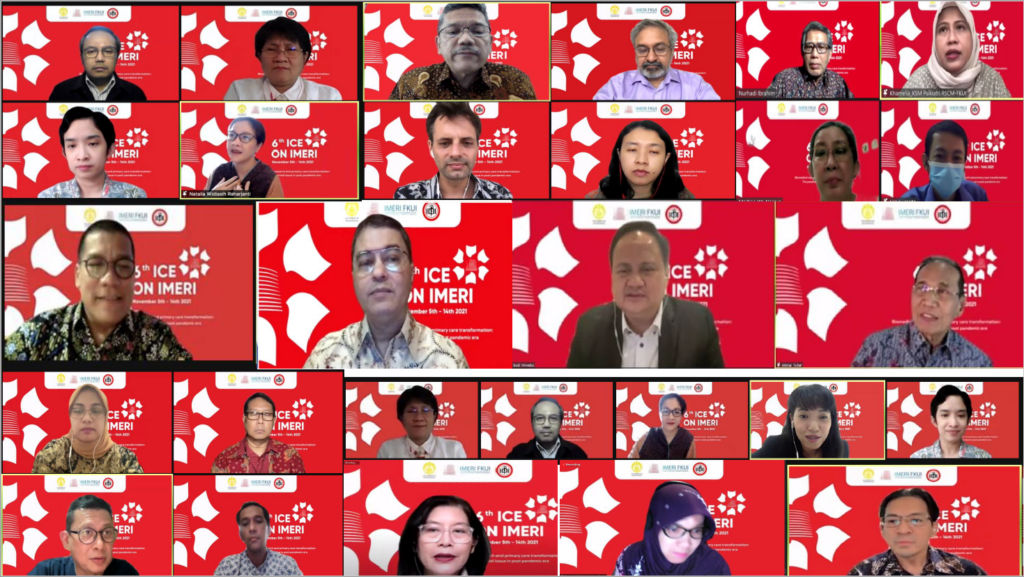 All of whom were divided into 9 Keynote Lectures, 20 Concurrent sessions, 2 Panel Discussions and 1 Public Webinar that could be accessed free of charge with a prior registration on iceonimeri2021.id during November 6 – 7 and 13 – 14, 2021. In between those sessions were also 12 Workshops from Center of e-Learning, Drug Development Research Center, Center for Sports and Exercise Studies, Medical Technology, Human Cancer Research Center, Bioinformatics, Human Nutrition Research Center, Human Genetic Research Center, Writing Center and Metabolic Disorder, Cardiovascular and Aging Cluster. The whole conference and most of the workshops were accredited by the Indonesian Medical Association (IDI).
Prior to the conference 46 Papers and 95 Poster were submitted. 10 Papers were chosen to be published in reputable international journals (Q1/Q2), the others to be published in accredited national journals, open-access proceedings, or books with ISBN. Two papers were awarded the Best Oral Presentation and two posters were awarded the Best Poster Presentation. By the end of the conference, a total of 1.998 Participants were registered on the website.