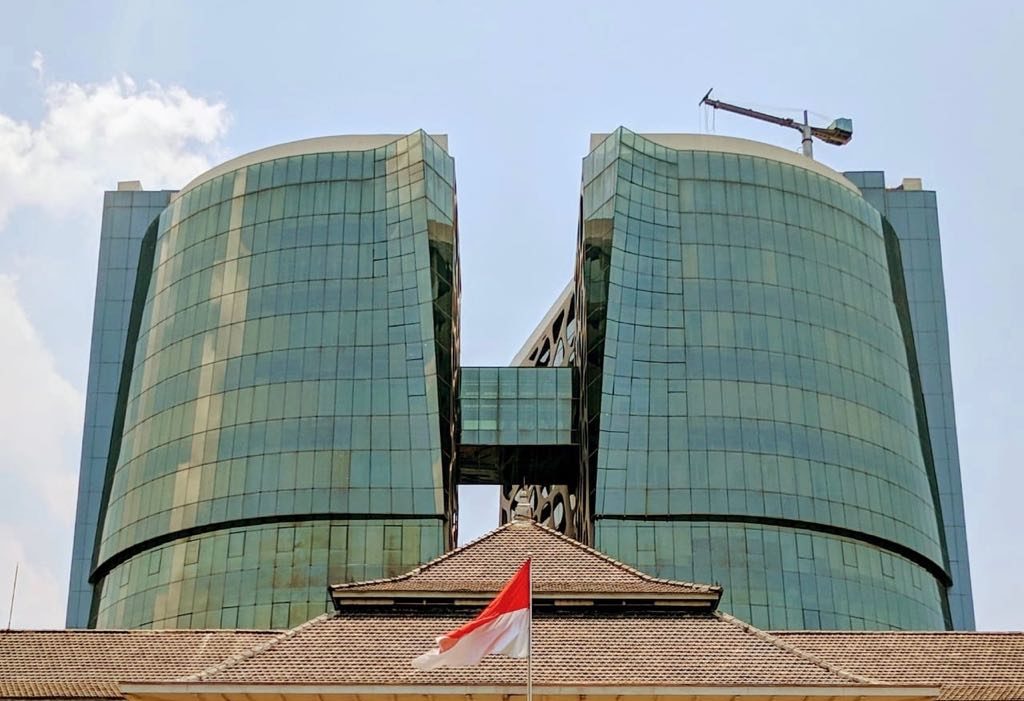 Location
IMERI is located is located strategically in the center of Jakarta at Jalan Salemba Raya no 6, adjacent to the FKUI cultural heritage building built in 1920 and RSCM. The IMERI building has two towers consisting of 12 floors each with 27,965.23 m2 which meet the spatial requirements of DKI Jakarta government.
Building concept
IMERI building has a concept of responding to axis, a response to history, and adding value to the city of Jakarta. The buildings include :
Basement, consisting of 2 (two) floors for parking vehicles.
Podium, consisting of 5 (five) floors which each floor area is 1.950 square meters, for lobby, public space, museum, hall, research and medical education room, auditorium, and office space.
Two Towers, each consisting of 7 (seven) floors located on top of podium; one tower is devoted to innovative medical research and the other to innovation in medical education. Each floor area is 1.150 square meters which is divided into approximately the same size according the purpose.
Building architecture
The Architecture of the IMERI building reflects a modern work with a sustainability concept, but it can interact with the surrounding buildings including cultural heritage buildings. IMERI's architectural works reflect buildings that are :
Energy efficient
Optimal green buidling
Attention to the safety and comfort of pedestrians and the disabled
Harmony with the historical context of FKUI campus.
Prioritizes safety against earthquakes and fires, as well as the conservation of natural light and air.
As Institute in medical education and medical research, IMERI building have 3 main function, for  research, education development, and supporting.